List of New Products I have Tried
This post contains affiliate links. If you make a purchase, I receive a small percentage at no extra cost to you.  I did receive these products at a minimal price to try and review.
This list of new products I have tried contains items that I received from companies that I affiliate with.  For $25 Share-A-Sale sent me this box of goodies from some companies that I am already affiliated with and some that I wasn't.  What a great bargain!  I love trying new things–especially at a discount!
From MYPROTEIN: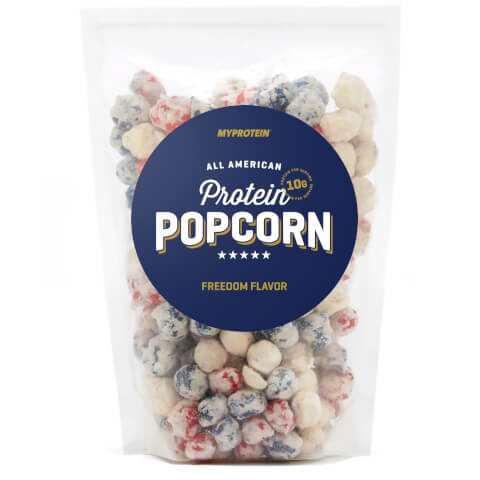 This high-protein snack is made for curbing sweet-tooth cravings.
It is available in Freedom, Vanilla Peanut Butter, Dark Chocolate Sea Salt, or Cinnamon Crunch!
Why choose Protein Popcorn?
It's the ideal alternative to traditional supermarket popcorn, and with 10g of protein per serving.
It's time to increase your daily protein intake the deliciously tasty way.
**I received the Freedom Protein Popcorn to try.  It was very yummy and it is always nice to eat something yummy that also has protein!
From Yu-Be:
Yu-Be Moisturizing Skin Cream is a fast-absorbing cream that hydrates all types of seriously dry skin anywhere on the body, including your face and lips. Its formula was invented by a Japanese pharmacist in 1957 and has been a best-seller in Japan for over 50 years. The cream's mix of concentrated plant-based glycerin and vitamins prove highly effective in replenishing lost moisture on even the driest hands, feet, elbows and knees.
**I received this moisturizing skin cream.  It really is moisturizing–feels great!!  It smells like Ben-gay at first but that scent doesn't last long.  I haven't tried it on my feet yet, but I do plan to.
From Food Huggers:

Food Huggers Autumn Harvest – $12.95Food Huggers® set of 5 Autumn Harvest

Food Huggers® keep your fruits and veggies fresh longer.

Sets of FIVE that include the mini hugger are available only at Food Huggers.com

Great for covering jars, open cans, and other small containers.

Nests compactly to save space.
From Erin Condren:
Erin Condren Colorful Dual-Tip Marker Set – $15.00
from: Erin Condren
**I love these pens!  They are dual-tip so you can write with a fine tip or a bit broader tip!  I love writing in different colors!  Purple is my favorite color.  If you love colored pens, you will love these.  These would be great teacher gifts!
A simple way to make someone's day! Surprise someone with an unexpected compliment that will spread joy and hopefully inspire others to do the same.
**These are really cute!  Now I need to decide who to give them to.  The back is blank so you can write a sweet note on the back if you want to.  🙂
From Inkhead:
This LED Display Wooden Clock is perfect for any desk, table or night stand. The clock displays the time, calendar, alarm and temperature. You are able to save up to 3 different alarms. Includes three AAA batteries.
**I think this is an interesting clock.  I have mine set where it only comes on when I touch it.  It just looks like a block of wood until you touch it.  You can imprint your logo on this and give as a gift to your clients!  It is a different marketing gift!
The Cherokee Power Bank is made from natural bamboo material. This battery back up packs a 5,000 mAh Grade A Lithium Polymer battery with a dual output. Both of the outputs are 5V/1A perfect for charging smartphones. Blue LED light indicators show how much power in left in the power bank. Includes a USB to Micro USB connection cable which can charge the battery backup or be used to charge up devices with a Micro USB input like Android smartphones from Samsung, Motorola, HTC, Nokia and other. Material: Bamboo. Packaging: 1-piece black gift box.
**Who couldn't use another power bank.  This one is fun.  You can imprint it with your logo and give it to all of your special clients!
From be MIXED:
Cucumber Mint is our most refreshing concoction yet!
This flavor mixes perfectly with the lighter spirits – we recommend vodka, gin or tequila!  All of our natural, zero-calorie cocktails can also be enjoyed with a splash of club soda.