List of 3 Year Old Homeschool Plans Week 3
This post contains affiliate links. If you make a purchase, I receive a small percentage at no extra cost to you.
This is week 3 plans for 3 year old homeschool for Hadley!  I'm writing this as Jessica is beginning her 2nd week of homeschooling Hadley.  Jessica said that Hadley thinks that she is supposed to be the teacher, so I suggested that she have Hadley read to her baby dolls after she reads to Hadley.  She can have Hadley tell the Bible story to her dolls after she tells Hadley the story.  We'll see if that idea works.  Hadley really enjoys mothering her baby dolls, so she may participate.
It really can be a challenge at times trying to get children to do what you want them to do.  I think it is a challenge at every age–the challenges just change.
If you are beginning homeschooling your 3 year old, please leave me a comment below letting me know how it is going at your house.  Is everything going exactly as planned?
This Homeschool Plan is adapted from ABCJesuslovesme.com Curriculum.
Bible Story:  Adam & Eve Disobey
Letter:  A
Number:  2
Bible Song: O Be Careful (Traditional) – YouTube
O be careful little eyes what you see (point to eyes)
O be careful little eyes what you see
For the Father up above (point up for Jesus)
Is looking down in love (put hand to eyes and look down)
O be careful little eyes what you see
Additional Verses:
…little hands what you do
…little feet where you go
…little ears what you hear
…little mouth what you say
…little mind what you think
Additional song idea:
If all the raindrops were lemon drops and gum drops
Oh what a rain that would be
Standing outside with our mouths open wide
Ah, Ah, Ah, Ah, Ah, Ah, Ah, Ah, Ah, Ah
If all the rain drops were lemon drops and gum drops
Oh what a rain that would be!Repeat 1 more time.
Poem:
Traditional poems and nursery rhymes help children with rhyme, fine motor skills, and rhythm as well as beginning reading.  Assist the child in performing actions to the poems and quote them very slowly at first to help the children correctly learn the words.  Quote them throughout the day (example: while driving, in the bathtub, while washing hands)
One, two, buckle my shoe
Three, four, open the door
Five, six, pick up sticks
Seven, eight, lay them straight
Nine, ten, do it again
One, two, buckle my shoe
Three, four, open the door
Five, six, pick up sticks
Seven, eight, lay them straight
Nine, ten, a big fat hen
Bible Story: Adam & Eve Disobey
Objective:  God Knows What is Best for Us
Scripture:  Genesis 3
Watch creation story on YouTube.
The New Bible in Pictures for Little Eyes:  pg 20  (I purchased this used on Amazon.com.)
The Beginner's Bible: pg 18
Through the Bible Felt: Story #4
If you have felt board, use felt board and felt "Creation Story" pieces to tell the story. Read here:  How to Teach a Story Using Flannelgraph.
Activity:
Day 1:
–  Color and cut out the fruit on the Adam and Eve's worksheet. Glue one fruit to each side of a craft stick so they match up.  On one fruit, add pompoms to make a worm.  Add googly eyes on the head.  Leave the other fruit plain.  Discuss how Adam and Eve saw only what they wanted to see (the beautiful fruit).  God saw the whole situation (the wormy side) and knew what was best for them.
Day 2:
Make play dough snakes.
Day 3: Adam and Eve Disobey Coloring Sheets
Additional activities from other sites:
English Korean Bible stories, Crafts, 4all
Memory Verse: Psalm 34:13 Keep your tongue from evil and your lips from speaking lies.
Steve Green – Hide 'Em in Your Heart Vol. 1
 – #11 watch on YouTube
Day 1, 2, & 3: Cover memory verse and song every day
Memory verse card (I printed these and laminated them.)
Memory verse song:

Keep your tongue from evil, keep your tongue.
Keep your tongue from evil, keep your tongue and your lips from speaking lies.
Keep your tongue from evil, keep your tongue
Spoken:
grab hold of your tongue and repeat after me!
Letters: Aa
Letter Formation Chants: A – pull down, pull down, across
a – little curve, down

Click here for Tips for Teaching Letters and Letter Sounds from This Reading Mama.
This is the first week that letters are introduced in the 3 Year Curriculum.  Each week a new lowercase and uppercase letter is taught using tactile letters along with the ABCJLM Letter Formation Chants and in creating a Letter Book to focus on the phonemic sound each letter makes – for example, a says /a/ as in apple.
Just as with the numbers, tactile letters are a significant part of the 3 Year Curriculum.  The ABCJLM website contains a plethora of simple ideas to make or purchase your own tactile letter set.  As the child traces the tactile letters, be sure to say the Letter Formation Chants included in the Objectives to help the child learn the correct formation.  The process of actually writing the letters is not covered at this point of the learning but the tactile letters will prepare the child for handwriting activities.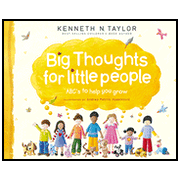 Big Thoughts for Little People: ABC's to Help You Grow is a book you can use throughout the curriculum.  The child will learn about Jesus as well as work on the ABC's and phonetic sounds.
I bought this book for Hadley.  It really is a wonderful book to go through.  There is a picture for your child to look at while you read about it and then there are questions about what is happening in the picture.  What is happening in the picture can be applied to your child's life.
In the book, "A is for asking".  There is a picture of children praying at bedside and some stuffed animals sitting around a table having a tea party.  There is also a Bible verse "Tell God your needs and don't forget to thank Him for answers. Philippians 4:6".
From Preschool Palace curriculum:  Introduce Letter A– Show your child the Letter A poster. Trace over the letter with your fingers. Ask your child to do the same. Trace the letter A in the air or use personal wipe-off boards. Make a letter A basket that includes several items that start with the letter A. Enunciate the A sound when identifying the items. Ask child to repeat or name the items in the basket.Then ask child what other items could be put in the basket.
Day 1:   Using the Letter Posters, create a "Letter of the Week" Book just as you are with numbers.  Glue, draw, or stick objects to the Letter Poster that begin with the phonetic sound of the letter.  (Use the short vowel sound for all vowels.)  For example, this week glue animal crackers, fingerprint the poster to make ants, or place animal stickers on the letters. The ABCJLM website contains examples Letter Posters as well as crafts, food suggestions, books, and computer game links to help the child learn the formation and phonetic sound of the letter.  Click here to see the Letter Aa Ideas.
Day 2:  Use the Letter Posters as Play Dough Mats and role the play dough into ropes and lay on the Letter Poster to form each letter.  This adds one more level of learning and is a great fine motor activity, which helps improve handwriting.
 Boz:  Thank You God for B-O-Z's and 1-2-3's – This video is an excellent way to introduce children to letters and numbers all while discovering God's world around us.
My "a" Book My First Steps to Reading By Jane Belk Moncure (Hardback 1984)
This book was recommended by ABCJesuslovesme.com!
I purchased this book for Hadley used on Amazon.com. 
How to Run a Home Daycare: Letter of the week
Check out this website: Teach Beside Me
Aa Snacks and Foods:
– Apple, Applesauce, Applejacks
– Ants on a Log (Celery with peanut butter and raisins)
– Animal Crackers
– Apricots
Aa Ideas on the Web:
First School 
Dltk-teach 
Alphabet Soup 
Preschool Express
Colors:
Orange, Red, Purple
Notice the colors of a stop light.
Foods to learn from:
Orange: Carrot sticks, orange, orange Jello
Red: Strawberry, red raspberry, red apple
Apple Sandwiches. Apples, Peanut butter. Slice apples the "round way" so that a star is formed in the center. Let children spread peanut butter on apple with child-safe knife, then top with a second apple slice to form a sandwich. (You won't need to core the apples if the slices are thin.) Add granola or choc chips! (from Preschool Palace)
Purple:  Grapes, grape juice, grape jelly
Vanilla french toast shapes with grape jelly.
2 eggs, 1/2 cup 2% milk, 1 tablespoon sugar, 1 teaspoon vanilla extract, pinch salt, 6 slices day-old bread, grape jelly
In a bowl, beat eggs; add the milk, sugar, vanilla and salt. Soak bread for 30 seconds on each side. Cook on a greased hot griddle until golden brown on both sides and cooked through. Option: use cookie cutter shapes to cut cooked bread into different shapes. Serve with purple grape jelly to emphasize the color purple!(from Preschool Palace)
Numbers: 2
Day 1: Tactile numbers(also called sandpaper or textured)—because many 3 year olds do not have the fine motor skills for handwriting activities, trace the numbers with the child's finger.  As the child traces the tactile numbers, be sure to say the number rhymes included in the objectives to help the child learn the correct information
Rhyme for number 2: Around and back on the railroad track.  Two! Two!
Day 2:   This week use markers to decorate the Number 2 Poster.  Add two stickers.  Always have the child point with her finger and count at the same time.
– Count body parts (ears, eyes, feet, legs, hands, etc.) as the child gets dressed or during bath time
– Pair socks, shoes, gloves
Day 3:  Using the Five Little Ducks from last week, order the 0, 1 and 2 ducks.
Comprehension Questions: (use when planning story and at the end of the week use them to check for understanding of the Bible story)
Name the people in our story.
What animal was in our story?
What did God tell Adam and Eve?
What did the snake say about God's command?
What did Adam and Eve do?
When God talked to Adam and Eve did they admit that they did wrong or did they blame someone else?
Because Adam and Eve did not obey what did God do?
Book of the Week:  Is Your Mama a Llama? by Deborah Guarino
Day 1: Read book Is Your Mama a Llama? by Deborah Guarino
Discuss why each animal can't be the llama's mama.
– Discuss the different sound that each animal makes.
Motor Skills:
Day 1: (from Preschool Palace) A is for Arm Dancing. Body part that starts with A is arm! Which is your left arm/right arm. Make arm circles, big and small, stand with your arms out without touching another person and spin around with arms out. Then play music and child can only dance with their arms!
Day 2: Peg Puzzles–Using the peg puzzles, encourage the child to pick up the puzzle pieces using her thumb and index finger.
Day 3: Play "Red Light, Green Light" as a fun way to practice obedience of stopping when told to do so.  Using only the green (go) and red (stop or freeze) concepts of this game, play this game while on a trampoline, doing an activity at the park, or running or walking beside each other.  Teach the child to immediately stop when given the "red light" command.  If the child learns this skill, it can be used in an emergency situation such as a parking lot.

Gross motor skills are big motor skills (running, jumping, hopping, etc.). They require balance and coordination.

Letter puzzle: Fill sensory bin with dry beans. Add pieces of alphabet puzzle (wood/plastic/ foam/cardboard). Provide base of alphabet puzzle next to the sensory bin so children can hunt for all the letters to fit back into puzzle.
Other:
Charlie Church Mouse Preschool Cd-Rom:

Play the "Creation" adventure

From Motherhoodonadime.com: This week, practice buttoning and
unbuttoning. It's best to start with larger buttons
and practice with those until your child is
proficient.
 From Motherhoodonadime.com:   Model how and where to put toys away in
your child's bedroom. Too often we want our
children to clean up, but they don't know where
things belong. It can also be overwhelming.
Have a special place for toys — whether it's colorcoded
bins, labeled boxes, or one big toy box .
Whatever system you use, just be sure your child
has plenty of practice using it and understands
what expectations you have for room cleanliness.
Other Songs
–You may want to start your day with these:  (from Preschool Palace)
Calendar Song: Days of the Week (tune: The Addams Family theme)
There's Sunday and there's Monday,
There's Tuesday and there's Wednesday,
There's Thursday and there's Friday,
And Saturday ends the week.
Days of the Week (Clap, Clap),
Days of the Week (Clap, Clap)
Days of the Week, Days of the Week, Days of the Week (Clap, Clap)
Calendar Song: Months of the Year (tune: Ten Little Indians)
January.. February… March… and April…
May… June… July… August… and September…
October…. November… and December…
These are the twelve months of the year.
Weather Song (tune: Follow the yellow brick road)
What is the weather today, (clap, clap)
what is the weather today, (clap, clap).
Sunny, rainy, cloudy, snowy.
What is the weather today?  (Have  child add weather card to weather chart if you have one. Then sing a weather themed song: Mr. Sun or You Are My Sunshine or It's Raining, It's Pouring or If All the Raindrops.)